The method of collecting information and displaying it in a summary style is known as data aggregation. The data might come from a variety of resources to merge them into a single overview for research methodology.
It is essential since the volume and quality of the information utilized dramatically influence the accuracy of the insights gained from data processing.
It is critical to collect high-quality, precise data in sufficient quantities to generate valuable findings. Data aggregation is beneficial for various purposes, including financial and corporate strategic choices, as well as products, marketing, management, and marketing initiatives.
Collecting analysis based on characteristics like age, occupation, and similar things is another use of data aggregation. The data will be organized and tailored to the participant's knowledge and make relevant decisions.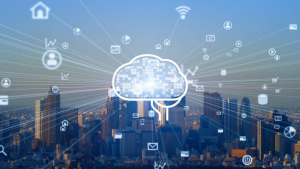 Why Is It Useful
ToolCASE aggregation enables the instantaneous legitimate gathering of information from thousands of sources. Thanks to data knowledge and insight, people are allowed to make judgments depending on authentic statistics about people, goods, and tendencies.
Data correlations are sometimes distinguished and must be established using projections relating to current tendencies. ToolCASE will always provide you with one of the best data aggression solutions that will benefit you.
ToolCASE service may well help you organize and manage your virtual communications. If you are running a big organization with a lot of data and information, our ToolCASE will be the best option.
Who Should Use It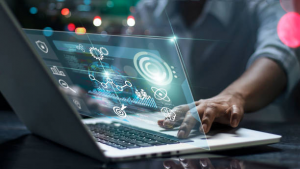 Many professions benefit from data aggregation, including business and financial strategy choices, production scheduling, customer experience pricing, operational management, and marketing strategy design. Database administrators, data scientists, data storage admins, and domain experts are possible users.
Aggregated data is helpful by statistical analysis to gather information regarding specific categories focused on economic or behavioral factors such as age, career, level of education, or income.
Aggregation was seen by anyone undertaking any analytics because the pair goes hand in hand. Varied sectors have different goals and outputs, but they all require processing, presenting, and evaluating data.
Data aggregation in common advertising strategies originates typically from the system and the many platforms you utilize to promote your clients. You may combine data from a single promotion to see where it fared across time. Also, afterward, analyze the outcomes of that campaign to those of other campaigns to see how they compare.
Benefits of data aggression
The benefits of data aggression are so much that you cannot count them on your finger. Here are some of them.
If there is a large amount of data, machine learning or prescriptive analytics becomes easier. Aggregating your data makes it simpler to see relationships and correlations in your data that might otherwise go undetected.
Developing more innovative judgments, enhancing product offerings, and communicating requires timely access to data. If it is not on time, you can face difficulties in your work.
Aggregating data can significantly aid compliance with administrative regulations—the capacity to retrieve numerous sources of information on a particular research participant.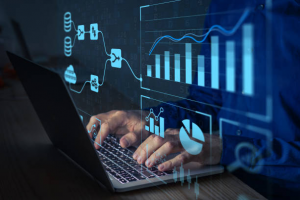 Data aggression in the retail industry
Data aggregation is also beneficial in various ways in the retail and eCommerce sectors. The first is pricing management in a competitive environment. To be effective in the online and retail market, you must conduct a competition analysis. Businesses must be aware of the challenges they face. As a result, companies must constantly obtain new data on their rivals' product offers, offers, and pricing.
The obtained information from rivals' web pages or other locations where their items will represent—Aggregated Data from all credible sources to get reliable data. For human online data analysis, that's a huge order.
The retail and e-commerce organizations will use data aggregation to gather photos and marketing materials on their websites. Companies frequently provide these, and it is far faster to employ their existing pictures and explanations than create your own.
Marketing industry and Data aggression
Marketing executives need aggregation solutions to collect industry patterns and determine existing business demands. Organizations must also monitor campaign performance, and these technologies assist marketing departments in determining how well their efforts are functioning with consumers.
The financial industry and Data aggression
Financial experts are always looking for new information on industry and business trends. These businesses can utilize aggregation technologies to collect articles or even page copy to identify recent trends that may impact their operations.
Because rather than wasting time gathering data from all over the internet, they may concentrate on making critical economic choices with the aid of technology.
To contact ToolCASE regarding Demo's, Pricing or Support, a representative will be in contact.
Phone Number:
Tool Free: 1-888-TOOLCASE